What is a Car Insurance Claim & What Should You Do?
A car insurance claim requests your insurance company to cover damages or losses incurred in an accident or other event covered by your policy. It's the process of seeking financial assistance from your insurer to help pay for repairs or other expenses related to the incident.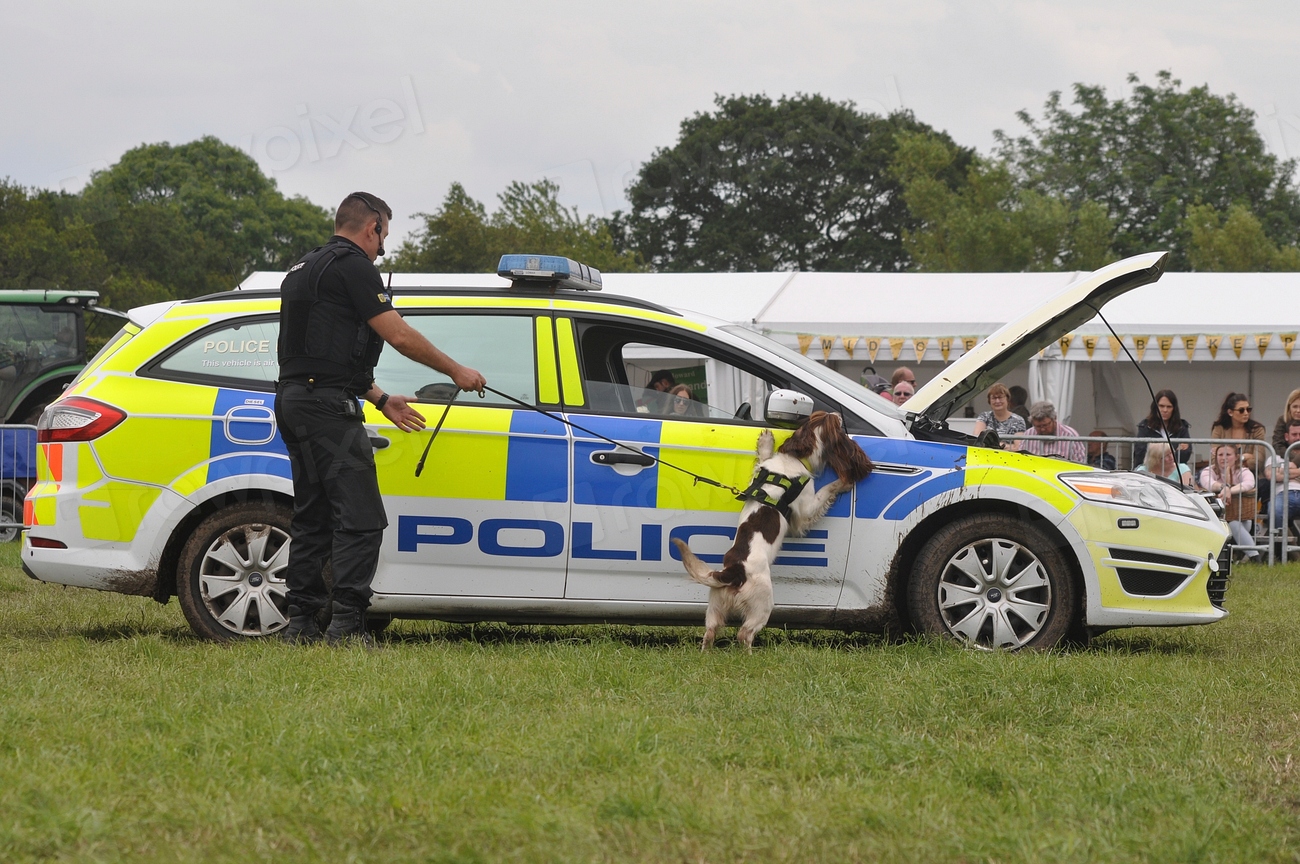 Being involved in a road traffic accident can be a traumatic experience. In the immediate aftermath of a high-impact incident, vehicle owners can often feel too confused or disorientated to consider the importance of their subsequent car insurance claim. This detailed guide to following the claims process in the United Kingdom is an excellent reference should the worst occur.
Types of Car Insurance in the UK
In the UK, there are three main types of car insurance:
Third-Party Only (TPO): This is the minimum level of coverage required by law. It covers damage or injury to other people and their property, not your vehicle or injuries.
Third Party, Fire, and Theft (TPFT): In addition to TPO coverage, this policy covers your vehicle in case of fire or theft.
Comprehensive: This offers the broadest level of coverage, including everything from TPO and TPFT policies, plus damage to your vehicle and personal injuries, regardless of fault.
When to Make a Car Insurance Claim
You should consider making a car insurance claim if you're involved in an accident, your vehicle is stolen, vandalized, or damaged by fire or natural disasters. It's crucial to assess the situation, determine if it's worth filing a claim, and remember that not all incidents require a claim.
The Claims Process
Navigating the claims process can be overwhelming, but we've broken it down into five manageable steps:
Step 1: Reporting the Incident
First and foremost, ensure everyone's safety and call emergency services if necessary. Then, report the incident to the police, especially if property damage, injury, or theft occurs.
Step 2: Gathering Information
Collect as much information as possible, including all parties' names, contact details, and insurance information. Take photos of the scene, vehicle damage, and any injuries sustained.
Step 3: Contacting Your Insurer
Contact your insurance company as soon as possible, even if you're unsure whether to file a claim. They can provide guidance and answer any questions about the process.
Step 4: Filing the Claim
Submit your claim by providing all necessary documentation and information, including the police report, photos, and witness statements. Your insurer will review the claim and determine coverage based on your policy.
Step 5: Resolving the Claim
Your insurer will either approve or deny your claim. If approved, they'll arrange for repairs or compensation, depending on the circumstances and your coverage.
What to Expect After Filing a Claim
The time it takes to resolve a claim can vary. Expect to communicate with your insurer and possibly a claims adjuster, who'll assess the damage and estimate repair costs. Be prepared to provide additional information if requested.
Common Issues and How to Avoid Them
Avoid common claim issues by maintaining proper documentation, promptly reporting incidents, and being honest with your insurer. Misrepresentation or withholding of information can lead to denying a claim or policy cancellation.
No-Claims Bonus and How It Affects Your Premium
A no-claims bonus (NCB) is a discount offered by insurers for each year you don't make a claim. The more years you go without a claim, the higher your NCB, which can significantly reduce your premium. However, making a claim may affect your NCB and result in higher premiums in the future.
Post-Impact Checklist
Knowing what to do in the immediate aftermath of an accident can strongly impact how your car insurance will eventually be handled. It is recommended that this checklist is kept in your vehicle at all times.
Failure to compile sufficient information after an accident can lead to expensive car insurance quotes in the future.
Take details relating to all other motorists involved in the accident. You will need to take their names, addresses, telephone numbers, the type of car being driven, vehicle registration numbers, and car insurance details. Always make sure that other drivers involved in the accident have a record of your details as well.
Take details from any witnesses who saw the accident happen
Eyewitness accounts can be an integral part of a problem-free car insurance claim. Don't worry too much about their account of what happened for now. Names, addresses, and telephone numbers are more important at this stage
If the police are called to the accident scene, be sure also to record details about them
The officer's name, rank, and badge number will help with any references you must make to them. Don't expect the police to commit to anything immediately after an accident.
There are procedures that the police are expected to follow before a report can be compiled. Once the police have made their report, your car insurance company will usually request a copy themselves.
Make a note of weather conditions.
Fog, heavy rain, snow, and sleet could all be cited as influencing factors behind an accident when you make a car insurance claim. You will also need to note what visibility was like for driving. Was vision impaired by weather or lighting conditions in any way? Remember that bright sunlight can be equally as dangerous as adverse weather, particularly when the sun is lower in the sky during winter.
Take a careful look at road conditions and note this as well
If the roads are wet, icy or simply in a poor state of repair, your car insurance company may still find the information helpful. Even if the road surface was dry, it is still important that your car insurance company knows about it
What sort of area did the accident occur in?
Your car insurance company will need to know whether you were driving in a built-up area with high levels of traffic or whether you were on smaller roads with other potential hazards
Be conscientious of traffic signals and signage close to where the accident took place. Your car insurance company will need to know the legal implications for the particular stretch of road where the incident occurred
Make a diagram or Video Your Accident Scene
Include road markings, streets, traffic islands, cambers and other influencing factors. If you have a tape measure in the car, record road widths as well and pass these on to your car insurance company. Remember to draw in skid marks if there are any
Make a note of the condition of other vehicles involved in the accident
This can stop other motorists from exaggerating damage at a later stage and making fraudulent car insurance claims. Also, take notes regarding their tax disc and overall vehicle condition of the vehicle. Is all paperwork up to date and is the car roadworthy?
Make a video on your mobile phone of the other vehicles involved directly with your vehicle. That way you have evidence of the damage caused, useful if it was clearly not your fault.
Photographic evidence can be the key to an effective car insurance claim
If you carry a mobile phone or digital camera, take as many pictures as possible. If these aren't available, return to the scene of the accident as quickly as possible with a camera to get the necessary photographs. Take as many pictures from as many different angles as possible to build a clear picture of the geography surrounding the accident
If you have incurred any bodily injuries, try to take photographs of these as well
Always try to take colour photographs and record evidence of all bruising, cuts and other lacerations. Car insurance claims can run more smoothly if you provide as many details about personal injury as possible.
Having completed your checklist at the accident scene, there are still several other considerations that must be dealt with to help your car insurance claims process run more smoothly. These must be recorded in full if you, or any other driver who was injured due to a road traffic accident, are to receive any compensation for their injuries or for damage to their vehicle and property.
Non-Medical Damage Expenses
Non-medical damage expenses are often difficult to clear but generally, these will include any financial costs incurred by first or third-party drivers in the immediate wake of a road traffic accident. It is important to be concise with these costs because your car insurance company may refuse to settle if the information isn't particularly clear. Non-medical damage expenses can include:
Time and earnings lost from work in the wake of an accident
Loss of accrued holiday pay or sick pay in the wake of an accident
Traveling costs accrued if your vehicle is unusable or if you have incurred any other transport costs for getting to the hospital or to a general practitioner
Household help costs during any period of invalidity
Childcare costs during the recuperation period
Loss of Earnings
You are obliged to record any time lost from work even if you do not incur any loss of earnings. You may be insured for incapacity through your workplace, and your employee may need to transfer this information to your car insurance company so that both providers can agree on who is responsible for compensation. Several specific situations will have to be considered and settled if you are employed full-time or part-time.
Property Damage Losses
Car insurance companies will review several considerations regarding the cost of repairing or replacing property belonging to first or third-party drivers. Some of the more common ones are listed below:
Agreed Repair Costs are the figures agreed between car insurance adjusters and repair industry specialists and policyholders should request a written copy of any agreements reached
Collision costs are likely to incur an initial excess payment but these can be claimed back at a later stage if the accident wasn't your fault
Property damage liability will cover the cost of repairs or replacement to third party vehicles and property but you will lose any excess payments once a settlement has been made
A total loss may occur if a vehicle is damaged beyond the point of reasonable cost and repair. In this instance, a settlement will be reach based on the current market value of the car
Other property damage losses can include towing costs (for which you can be reimbursed) and damage to other items to include clothing, jewelry and sunglasses
Medical Information
Medical information can go some way to helping reclaim costs that you may have incurred due to a road traffic accident, and your car insurance company will need to know as many details as possible.
Your general practitioner will need to make allowances for any medical conditions you suffered from that may have been aggravated by the accident. You will also have to provide information regarding any treatment you have undergone and any possible medical care you may need.
Settlements
Unfortunately, it can often take months and sometimes years before a settlement can be reached. This is especially so when first-party or third-party motorists have sustained severe injuries. Thankfully, most road traffic accidents are relatively minor, and work on damaged vehicles can usually be completed within a few short weeks.
Policyholders should remember that they are not obliged to take their vehicle for repairs at an approved body shop recommended by the car insurance company. However, suppose you wish to take your work elsewhere. In that case, you may need to provide a valid reason, particularly if the repair costs at a different outlet are significantly higher than those that the car insurance company incurs at one of their preferred repair specialist centers.
Frequently Asked Questions
How long do I have to file a car insurance claim? Time limits vary by insurer, but it's best to report an incident as soon as possible. Delaying a claim can result in denial or reduced coverage.
Will my insurance go up if I file a claim? It depends on the nature of the claim and your insurance history. Claims related to at-fault accidents, multiple incidents, or other high-risk factors may increase your premium.
Can I choose my repair shop? While some insurers have preferred repair shops, you generally have the right to choose where your vehicle is repaired. However, your insurer may only cover repair costs up to their approved estimate.
What if the other driver is uninsured or underinsured? If you have comprehensive or uninsured/underinsured motorist coverage, your policy may cover damages caused by an uninsured or underinsured driver.
Can I file a claim for minor damage? You can file a claim for any damage, but consider the cost of repairs, your deductible, and the potential impact on your no-claims bonus before deciding.
If your Car Insurance Company doesn't Co-Operate
Sometimes, your car insurance company refuses to reach a settlement. If this occurs, policyholders should remember that they can appeal and seek legal redress anytime.